Due to material availability please call for pricing.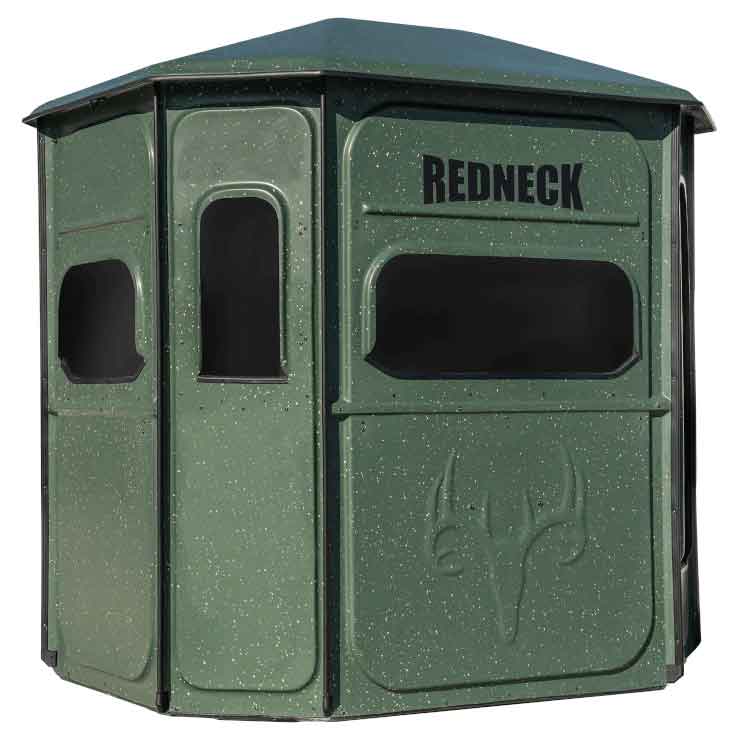 "The Stalker" - 5 x 6 Platinum 360° Hunting Gun Blind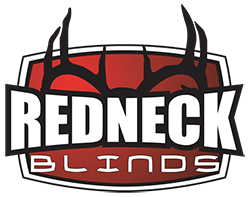 Exterior Size: 82"H x 74"W x 64"D
Interior Size: 80"H x 70"W x 58"D
Front Window: 14"H x 36"W
Door Window: 10"H x 18"W
Side Windows: 14"H x 25"W
Corner Windows: 10"W x 18"T
Horizontal Window: 36"H from floor to bottom window
Weight: 335 lbs
The Stalker 5x6 Platinum 360° Hunting Gun Blind is the ultimate 2 person gun blind. Modeled off the Predator 5x6 design, it has a total of 8 shooting windows for rifle hunters, along with the versatility to hunt with a bow or crossbow out of the corner windows, providing maximum shooting field visibility.
The spacious interior combined with incredible visibility sets the standard for comfort and usability among gun blinds. Combined with full-length shelves designed with integrated gun holders, it's easy to see why the Stalker 5X6 is the most comfortable and hunter-friendly gun blind on the market!
Standard hunting blind features include:
Made from long-lasting fiberglass
Large tinted tempered, automotive-glass windows
Horizontal glass windows for crossbow or gun hunting
2" roof overhang and window drip edge help keep the rain off the windows
Closed-cell foam insulated ceiling, acoustical foam covered walls, and high-density foam pad underneath marine-carpeted floor provide for superior sound control and insulation
1 highly functional gear console pre-installed
Built-in shelves and gun holders
EZ-Pull silent window opening system for horizontal windows
Green LED Under-mount Light
Full line of blind accessories available
Instructional DVD and printed instructions included
Feel free to contact us with questions and/or comments.