Due to material availability please call for pricing.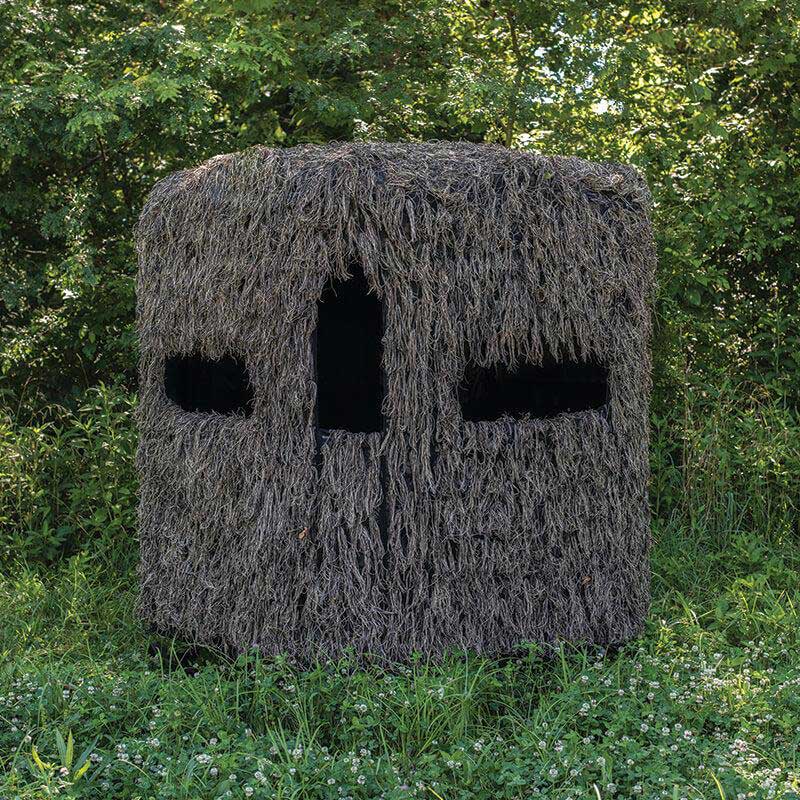 Soft Side 360 Ghille Deluxe - 6 x 6 Blind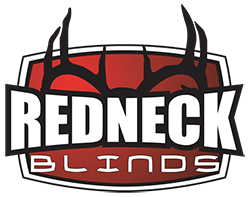 Door: 32" wide X 64" tall (Will open wide enough after unzipped to allow get a 36" wheelchair thru.)
Interior: 70" Wide x 70" Deep x 77" High
Exterior: 72" Wide x 72" Deep x 79" High
Door Window: 17" Wide x 10" High
Front Window: 30" Wide x 14" High
Side Windows: (2) 30" Wide x 14" High (Note: 36" height from ground to bottom of horizontal windows)
Corner Windows: (4) 10" Wide x 46" High
Weight: 133 lbs.

The new deluxe version features 30% more Ghille material and a wider spacing of Ghille around door zipper to increase both longevity but ease of use.
The Soft Side 360° Ghillie Deluxe 6X6 Blind also features a semi-permanent heavy-duty powder-coated steel frame that is built for the toughest of conditions and snow loads. The frame is constructed of heavy duty tubular steel and bolts together in about 35-45 minutes.
The water resistant cover attaches to the semi-permanent frame with Velcro straps and sewn on bungee cords and zippers. The cover can easily be removed for off season storage. The powder coated steel frame can be left outdoors year round.
The blind has been strategically designed in an octagonal shape to allow for the placement of four 10- by 46-inch vertical windows and three 14- by 30-inch horizontal windows. The 77-inch high ceiling gives hunters plenty of room to stand and shoot a bow, and the crossbar located directly below each horizontal window makes a perfect gun rest when combined with the Redneck Window Gun Rest Bag. In addition, the highly functional Redneck Blind Gear Console can be mounted inside to store gear, snacks and drinks.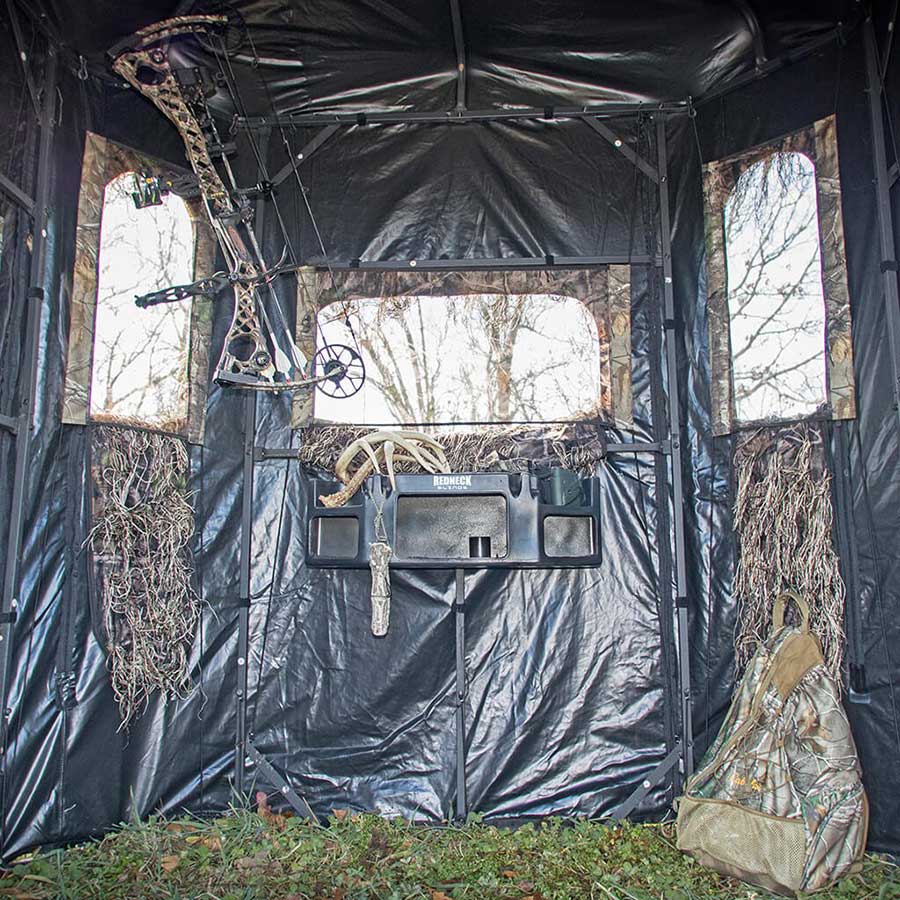 The blind has an open floor and can be mounted to a variety of platform options from Redneck.
The windows when unzipped can be left completely open or partially open and also feature removable see thru camo mesh curtains on silent slide system to hide movement inside the blind.
Included Accessories:
See-thru, silent slide camo mesh curtains
Blind Bow Hanger & Blind Gun Holder
Two 24& heavy rebar anchoring stakes
Optional Accessories:
Window-mounted Gun Rest Bag
Gear Console
Camera mount
Puzzle cut foam floor
Feel free to contact us with questions and/or comments.