Due to material availability please call for pricing.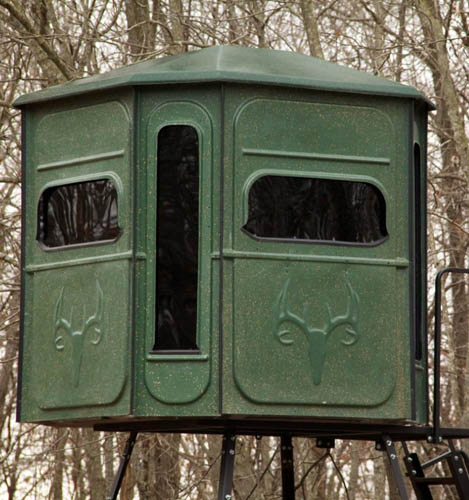 "The Buck Palace 360" - 6 x 6 Crossover Blind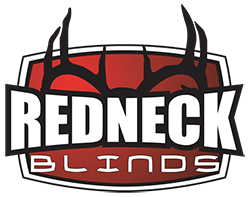 Exterior Size: 74" x 74" x 83"
Interior Size: 71" x 71" x 80"
Side & Back Windows: 27.25" x 9.5"
Corner Windows: 46" x 8.5"
Door Window: 18" x 9.5"
Weight: 370lbs
Do you want the Best Bow Blind available? How about the Best Gun Blind Available? How about the Best Crossbow Blind Available? The Buck Palace 360 6X6 Crossover Blind is hands down the best blind on the market for whether you are hunting with a gun, bow or crossbow.
The oversized 14" tall X 36" wide horizontal windows and 46" tall vertical windows provide great visibility, and great shot angles for bow, gun and crossbow hunting, giving you that extra advantage when a trophy presents itself.
The Buck Palace 6X6 is also a favorite for hunters that like to film their hunts with plenty of room for all your camera gear, tripods and plenty of windows to film from.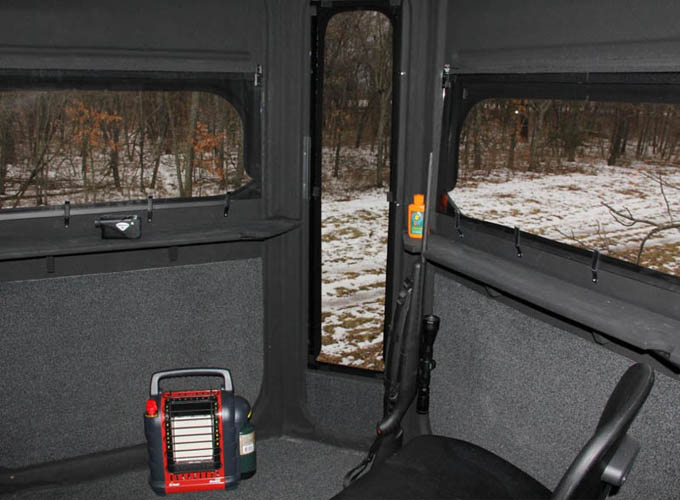 A few of our standard blind features are:
Made from 100% fiberglass with maintenance free gel coat finish
2" roof overhang to keep rain off windows
Marine carpeted floor & lower walls for comfort & sound control
Convenient shelves & gun holders
Large tinted tempered automotive glass windows with whisper quiet window hinges
Flip-up window design allows for easy cleaning & resists freezing shut
Automotive window gaskets & molding to keep blind dry and bug free
Fiberglass bottom prevents rotting & varmint damage
Seamless design for quietness & scent control
Submarine style locking door
Blinds are completely assembled
Made in the USA
Feel free to contact us with questions and/or comments.