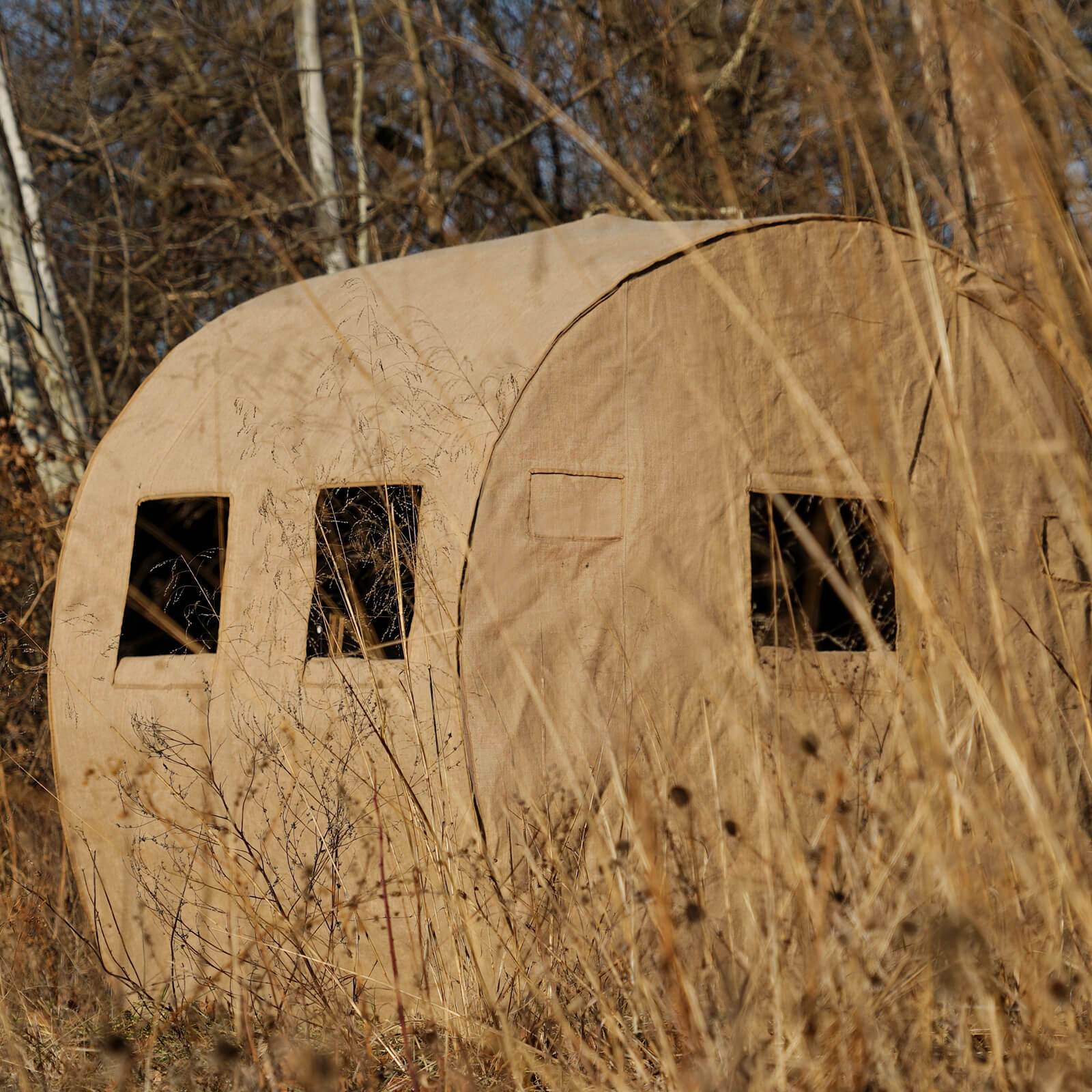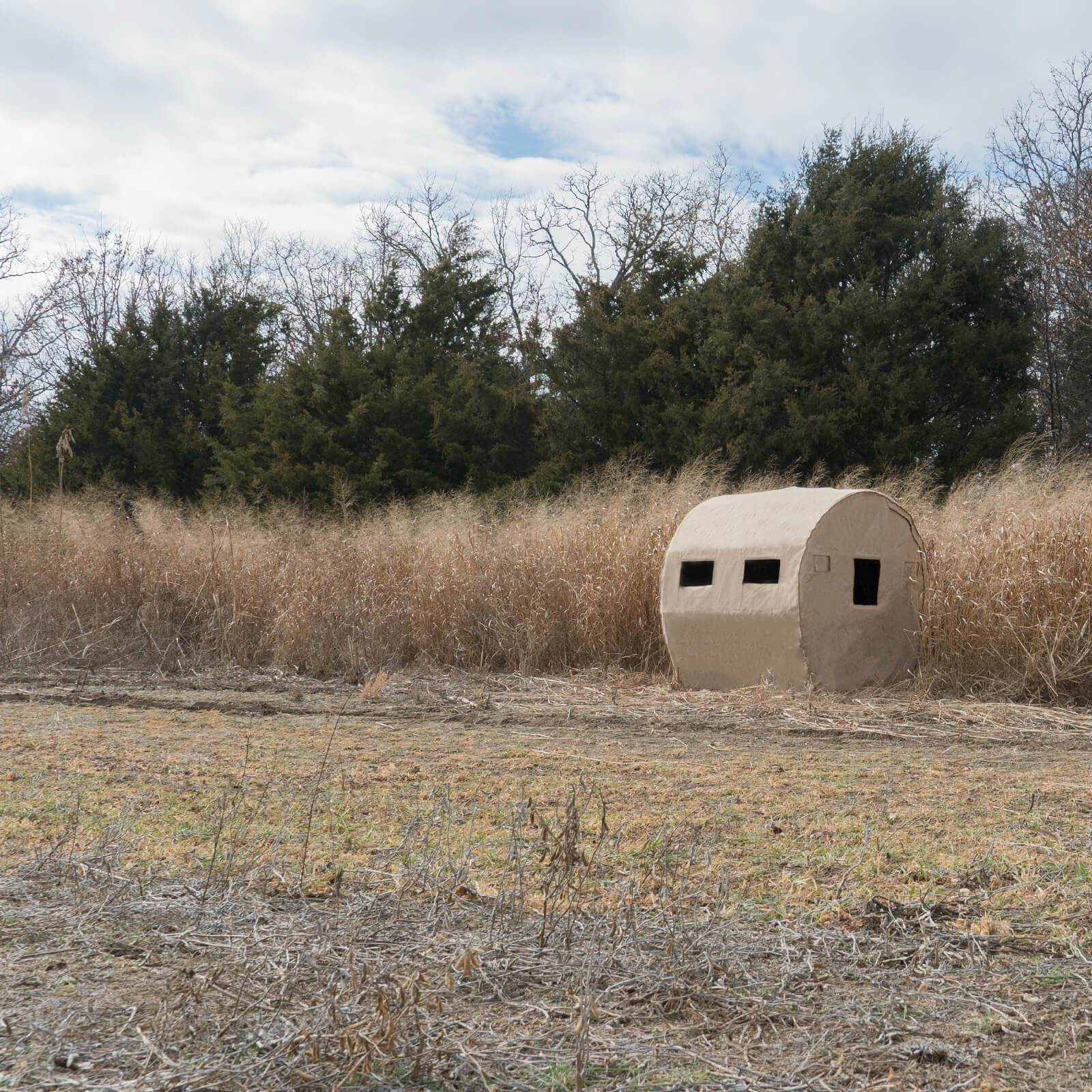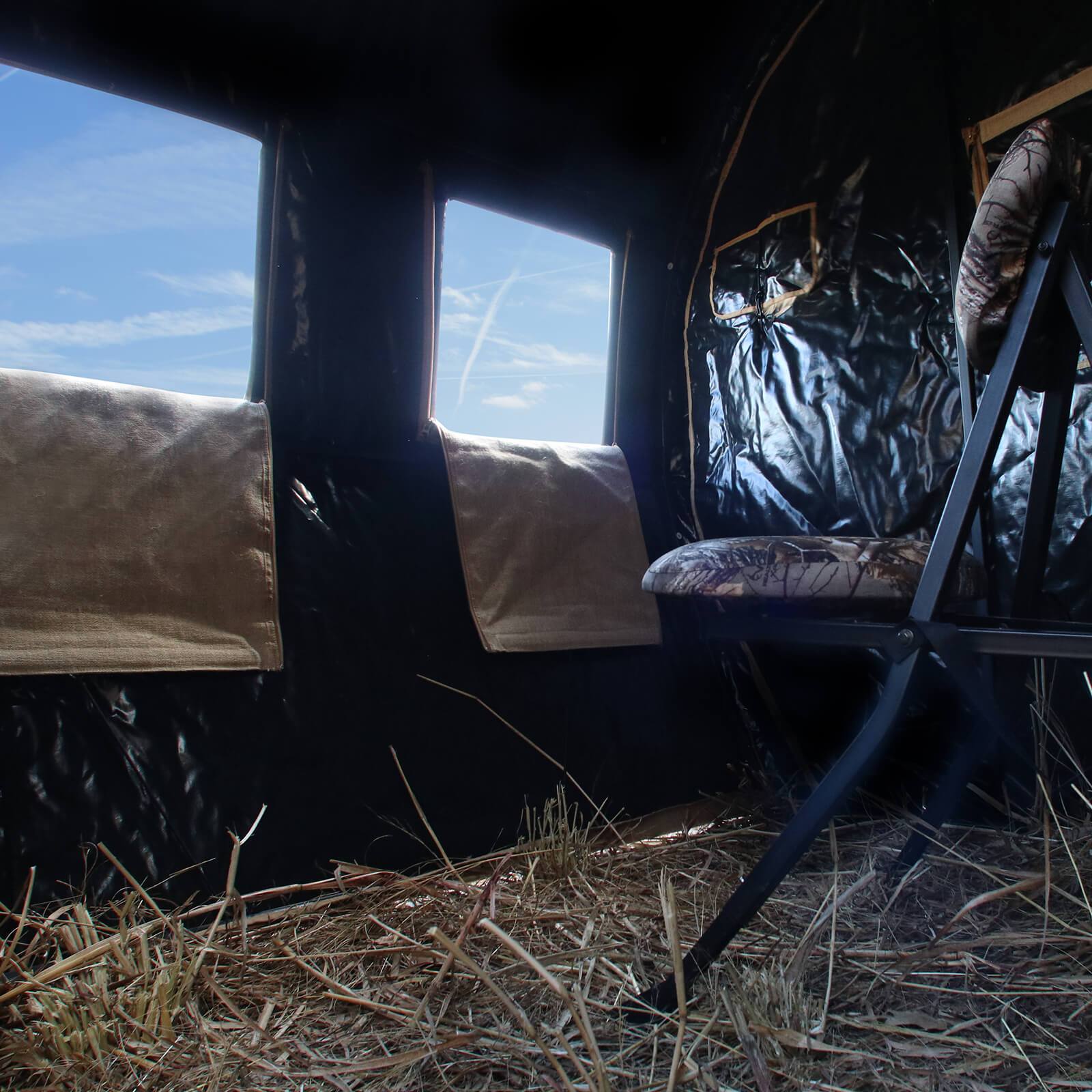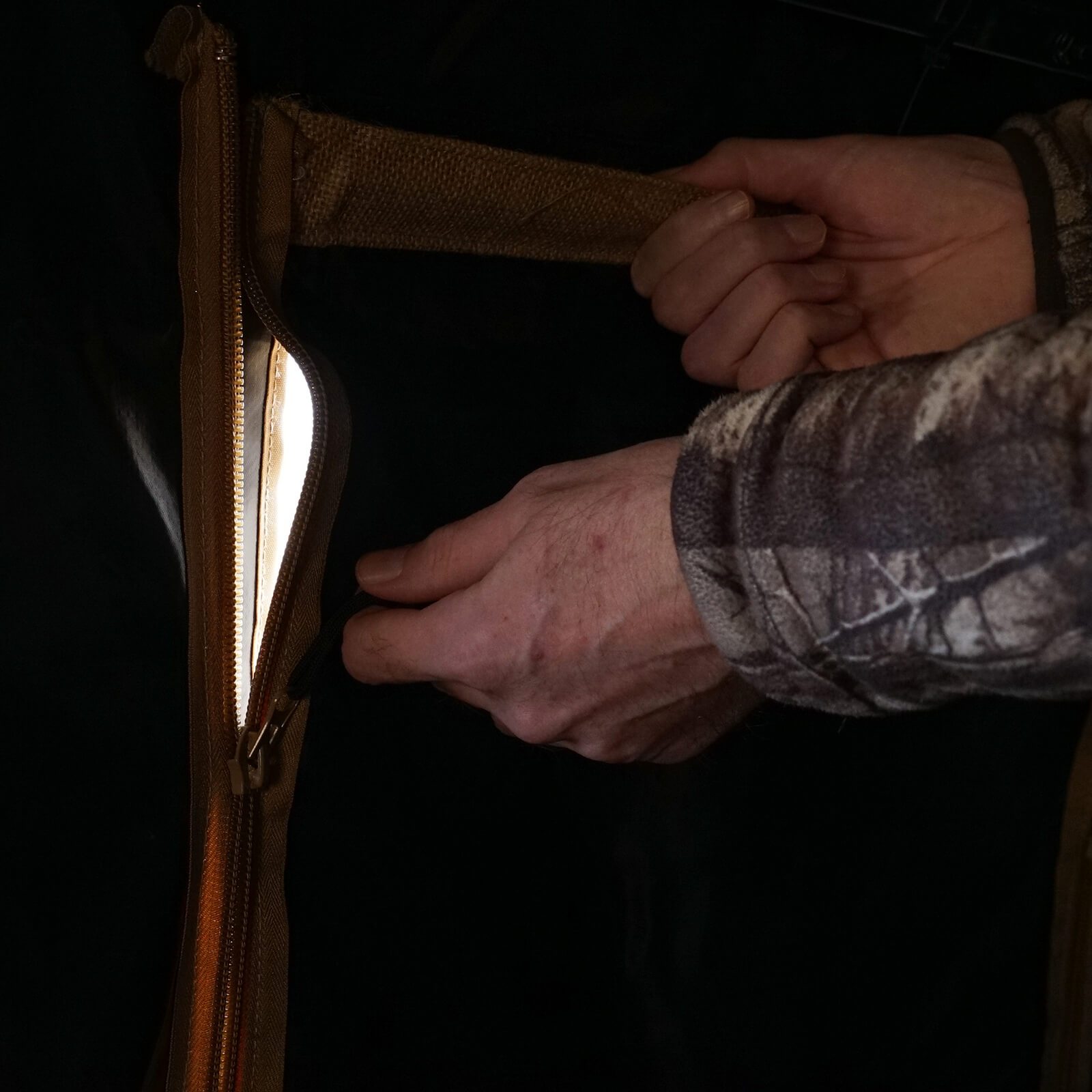 Redneck Sportsman HD Burlap Bale Blind
Regular Price: $449.99
A True Game Changer In Ground Blind Hunting
Interior Dimensions: 64" Long x 72" Deep x 72" High
Window Sizes: (6) 16" Wide x 16" High / 30" Height from ground to bottom of shooting windows
Door Size: (2) 26" Wide x 69" High
Weight: 108 lbs
6 Zipper System Window Covers (2 on front & 2 on back, 1 on each end)
4 Corner Windows Openings with Cover
Durable, removable hand sewn cover features an improved three layer cover consisting of a layer of natural burlap bonded to a 600 denier woven fabric, and then bonded to the water-resistant layer PVC backing
Natural material cover enhances scent containment
Strong, black powder-coated steel frame
(2) Large doors for easy access
New zipper system for the doors
Easy Assembly – approximate 1 hour 15 minute time
2 person blind suitable for bow, crossbow or gun hunting
The Sportsman HD Burlap Bale Blind features a durable three layer cover consisting of a natural burlap layer bonded to a tough 600 denier woven fabric, and is then bonded to a tough water resistant PVC backing. The natural looking burlap blends in well to native surroundings; looking very similar to regular hay bales left in the field. The new burlap cover can also be used on existing Sportsman blind frames; replacing the Natural Hay Blind Covers with our new burlap cover.
The blind features a total of (6) windows you can hunt from, and the blind now features (2) doors instead of (1). In addition to the new burlap cover, a new zipper system is incorporated throughout the entire blind for the doors and windows allowing for much easier opening/closing.
The Sportsman HD Burlap Bale Blind is the perfect 2-3 person ground blind to use whether you are deer hunting, turkey hunting, predator hunting, scouting, or just want a dry, comfortable place to enjoy and film nature.
Feel free to contact us with questions and/or comments.